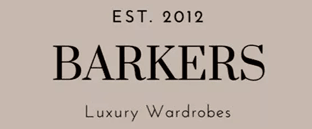 Barkers Luxury Wardrobes Est 2012
I have used Profile Mirror Wardrobes for many years now. The service, quality, personal touch, and value for money is 2nd to none.
For these reasons I would never even think of using any other company for my sliding doors. Here is an example of the superb service that I receive on every single order:
4 weeks prior to the installation I emailed the office with the opening width and height, along with the doors I require, and the date to be collected. When that email is sent I can be 100% certain that the doors will be ready on time, and to the high standard that I'm used to.
If anything changes between the order and the installation date I simply phone the office, who are only to happy to change whatever is needed, even if they doors are already made they will make the necessary changes without a problem. This sets Profile apart from other businesses.
When I collect my doors, they are wrapped in protective cardboard, and the lads in the workshop, who are always helpful and polite, load the doors on to my van for me.
Profile are always happy for any of my customers to visit their showroom. They spend time with my customer showing samples, different finishes, and the sliding running doors.
The friendly, personal, and reliable service makes my life so much easier and less stressful. Profile are a very friendly, small team, who I have a great working relationship with.