Manufactured To Order
Sleek and modern, our aluminium sliding door frame range provides a luxurious two-sided finish to any room.
The simple, practical beauty of our metal frames lend superior styling to any sliding door system.  With an equally beautiful running system completing the frame, our aluminium systems provide a neutral surround for any of our beautiful panels. Made to measure, it's easy to create the storage and definition you need without compromising on quality.  Brings the timeless simplicity of Aluminium sliding door frames to your project.

Complete The Look With Glass, Mirror, Timber Or High Gloss Panels
Team our aluminium range with the mirror coloured glass we are famous for, wood grain panels or high gloss colours and you can't fail to bring the wow factor to your home or office.
They're equally beautiful when used to close a bedroom wardrobe, en-suite or walk-in storage, office stores, hallway or room divider.
Our aluminium range is a modern storage solution that is hard to beat.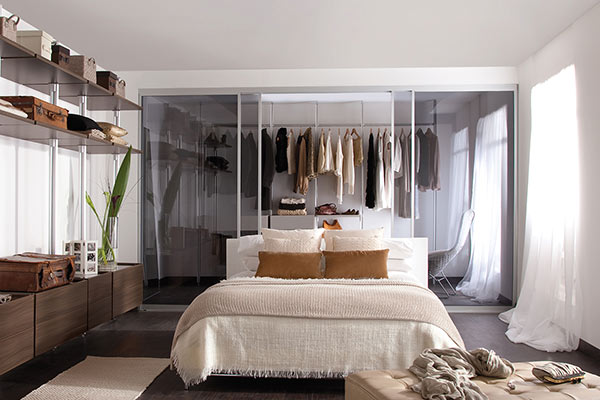 Difficult Spaces? No Problem!
Angled door options are available for use under sloping ceilings, attic rooms, under stairs storage and anywhere else that off-the-shelf storage solutions just can't cater for.
We even make double-sided doors for walk-in wardrobes or room dividers so your solution is beautiful from any angle.
Want To Find Our More About Our Aluminium Range Of Doors?
Drop us a line with your enquiry and we'll be glad to help!